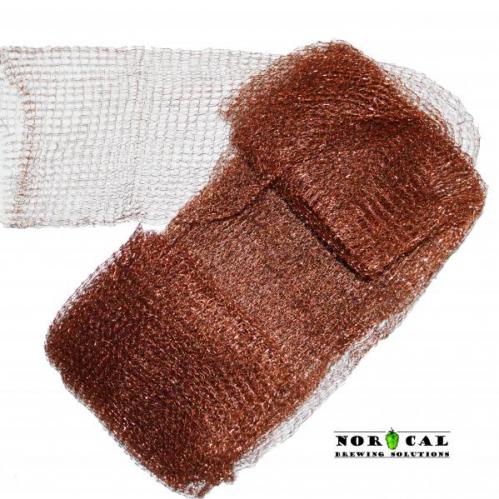 Copper Mesh - By the Foot
(1)
Copper mesh sold by the foot. Perfect for packing a still column.
SKU

2554
Copper Mesh
Sold by the Foot
For Packing a Still Column
Fine copper mesh is perfect for packing a still column.
Typical usage for distilling: 3 feet packed into Sight Glass or Lyne Arm (or both).
CHARACTERISTICS and SPECIFICATIONS:
· Fine mesh – easy to bend and fold
Need more than a few feet? We offer Copper Mesh in a 30-foot roll (see SKU# 3337).
Featured positive reviews:
Uber meshy mesh
05/14/2019
This is the best copper mesh I've bought in a long time - it came in super shiny and new, the one long roll folded into foot-long lengths more neatly than the fitted sheets in my linen closet. Once I cut it up neatly with scissors, it rolled into great pipe-shaped 'lozenges' that stuffed up into a pipe nicely so that I could... um... filter 'things'. Came out still looking pretty new so I expect a long life as these balls of mesh slowly oxidize. It's a race to the finish line to see whether it's the mesh or myself that first departs from this strange, wonderful world.
Other items you might want to order: