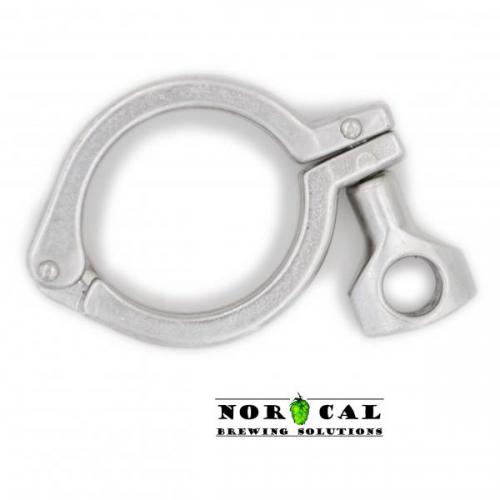 Tri Clover - Clamp - 2"
(4)
Standard tri-clover, tri-clamp with 2" diameter, threaded flip-out hand bolt. 304 Stainless Steel
SKU

1105
Standard tri-clover clamp with 2" diameter, threaded flip-out hand bolt
304 Stainless Steel
Perfect for hot or cold temperature applications
NOT JUST FOR BREWING APPLICATIONS - Can be used in any environment requiring top quality clamps
Featured positive reviews:
Great product
03/28/2022
I am so glad I come across this product. I needed to replace my home made jig and come across this product. Since I use a keg as a fermenter, this allows me to use CO2 to push the finished beer from the fermenter without introducing any oxygen into the keg. Great deal as well.
2" weldless tri clover clamp
03/13/2013
Great product. It sure cuts out a lot of trouble in adapting to a beer keg. Its made very heavy duty and made of quality material. very easy to use. I cant see how they produce them so inexpensive.
Good product
01/27/2017
Good product. There is one issue. The lip of some kegs is thicker than others which makes this a little difficult to seat properly. Nothing that I couldn't work thru though.
Other items you might want to order: