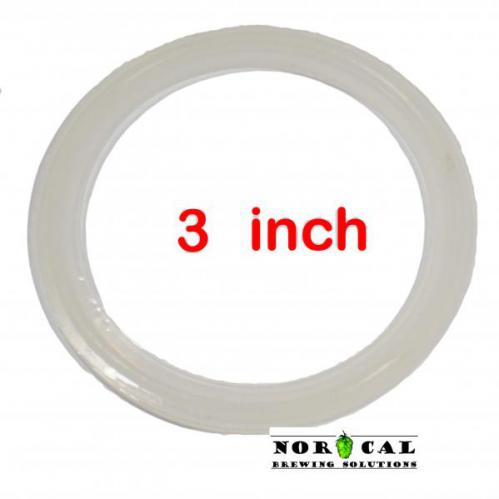 Tri Clover - Gasket - 3" - Silicone
(1)
White silicone gasket for 3" tri clover, tri clamp connections.
SKU

2809
3" Tri Clover / Tri Clamp Silicone Gasket
High Temperature
Attach two 3 inch tri clover / tri clamp items to each other with this gasket and form a liquid-tight seal.
CHARACTERISTICS and SPECIFICATIONS:
· 100% food grade silicone
· Rated from -46 to +446 degrees Fahrenheit
· Soft and pliable – will last for a long time!
Featured positive reviews:
Works as it should
10/15/2019
Solid piece
Other items you might want to order: